HIMM
2014
Health Source News -
Recent Health letter describing the efforts of HIMM and the recent trip and Nigerian team.
Health Soucre News PDF
HIMM
2006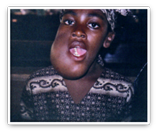 Our theme for mission 2006 was "Bringing Smiles to Sad Faces". What is the difference between bringing hope and making people smile? In bringing hope to the hopeless, HIMM has continued to fulfill its ministry, providing free medical care to the people in rural Nigeria, year after year. By doing this, the people are encouraged and hopeful knowing we will return and carry out what God has set apart for us to do. However, though people are hopeful for good things in the future, they do not smile until what they hoped for is fulfilled.

HIMM would like to use this opportunity to introduce Oluchi Amajuoyi. From her story you will find that she is an example of a person who came to the HIMM mission clinic for treatment during mission 2005. Based on her interaction with the missionaries, she returned to the Mission site in 2006, hopeful for treatment. Due to much support and collaboration from other Non-profit organizations and interested parties, HIMM was able to put a smile on her face. Please visit our newsletter page for Oluchi"s story as well as other feature stories from HIMM Mission 2006.




HIMM

2005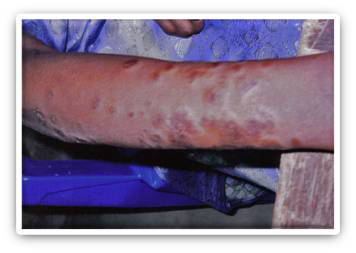 In March of 2005, HIMM realized its vision of further expansion and growth by reaching out to 5 villages in Owerri West and cutting across boundaries, reaching out to a village in Owerri North. The organization was able to provide free medical care to the people of Ihiagwa, Obinze, Umuguma, Emeabiam, Amakohia Ubi (all of Owerri West) and with the assistance and dedication of Mr. Kenneth Ekechi, Umuori-Uratta (Owerri North). HIMM saw a total of 2000 patients during this year's mission. To learn more about the mission, please visit our Newsletter Page.